Throw all your weekend plans out the window, because DC Coffee Fest is taking place this weekend, and thanks to the organizers at Coffee District, it is guaranteed to be one long, fun, caffeine-fueled party!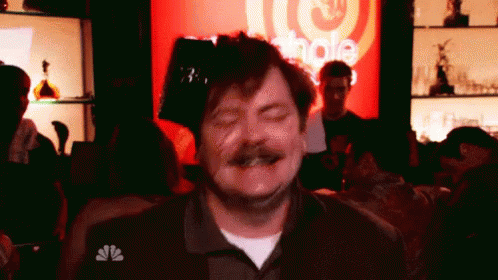 It all starts Thursday at 5:30pm with a bread, wine, and coffee tasting at A Baked Joint with Blue Print Coffee. Then Thursday evening, the monthly Thursday Night Throwdown hosted by DMV Coffee will take place at La Colombe Manhattan Laundry. It's a $5 buy-in to pour, but don't worry, you don't have to be a barista to attend and have a good time. Just be sure to BYOB!
The main event that all of DC Coffee Fest revolves around is the DC Preliminaries for the U.S. Coffee Championships which begins on Friday at the Dolcezza Factory with the Brewer's Cup Preliminary and continues Saturday and Sunday with the Barista Preliminary. Spectators can sign up for free tickets here. It's important to note these are the only preliminaries taking place on the East Coast. The top 4 brewers from their preliminary will get a guaranteed spot at their choice of the U.S. CoffeeChamps Qualifying Competitions. The top 8 baristas from their preliminary will also get a guaranteed spot at their choice of the U.S. CoffeeChamps Qualifying Competitions.
After the first day of competition, Blanchard's Coffee will be hosting an after party at the Crimson Diner in Chinatown. Mix and mingle with some of your faves in the biz over coffee and cocktails starting at 7pm.
Once you recover from the after party Friday night, hit up the Roasters Showcase from 11am-2pm on Saturday where over one dozen roasters from DC, Virginia, and Maryland will be featuring their product. This also gives you the opportunity to check out the Wydown's beautiful space at The Apollo. Follow that up with a Sellout Party Saturday night at Cotton & Reed Distillery featuring Despaccino Coffee Rum. There will be food, coffee cocktails (of course), and giveaways! I can guarantee you'll be singing Descpacinno to the tune of "Despacito" the rest of the night!
If that isn't enough for you coffee lovers, Slipstream in Navy Yard will be serving up coffee flights and special coffee cocktails all weekend long!
This slideshow requires JavaScript.
For additional details and information on even more (yes, there's more!) happenings and collaborations taking place during DC Coffee Fest, check out the event website. Hopefully all you DC coffee enthusiasts are able to make it to some of these events over the weekend! If you do, be sure to tag us in your Instagram photos!
Keep caffeinated,
Lauren